Earth Esprit
Celtic Five Fold Mini Wood Diffuser
Sale price

S$ 7.50

Regular price

S$ 8.50
S$ 2.50
with 3 installments via
Share
Description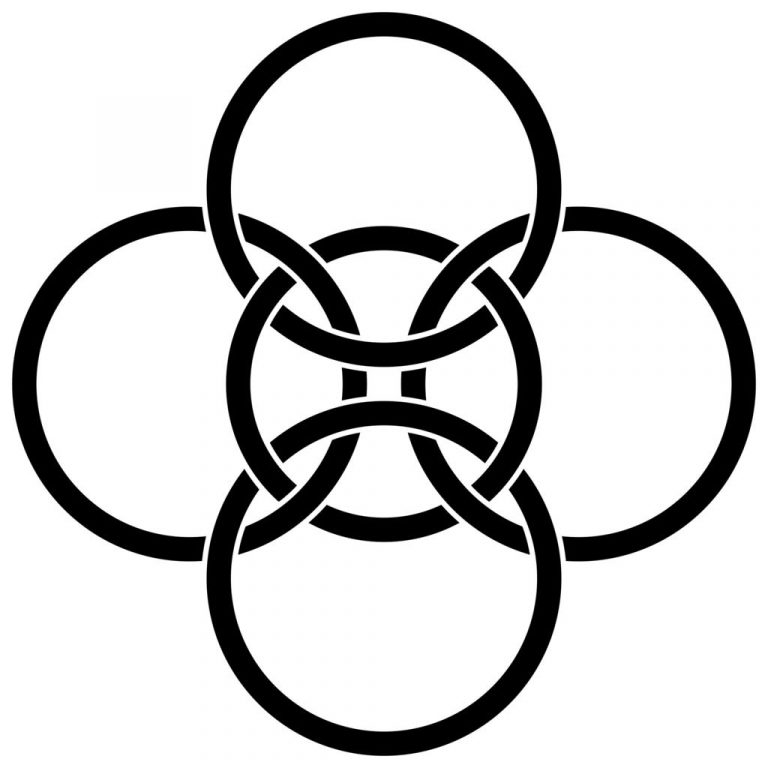 The four outer circles are symbolic of the basic elements of the universe—fire, earth, wind, water. The inner circle, the spirit, united all the energies and creating harmony and balance in the universe.
Size: 4cm x 4cm x 4cm
Wood Type: Rosewood
Properties of Rosewood
Wood type: Hardwood
Color: Brownish, richly streaked and grained with black resinous layers.
Durability: very durable
Scent: Woody and sweet smell
Spiritual: Compassionate, intuitive healthy and beauty. Healing feminine energy.
How to use?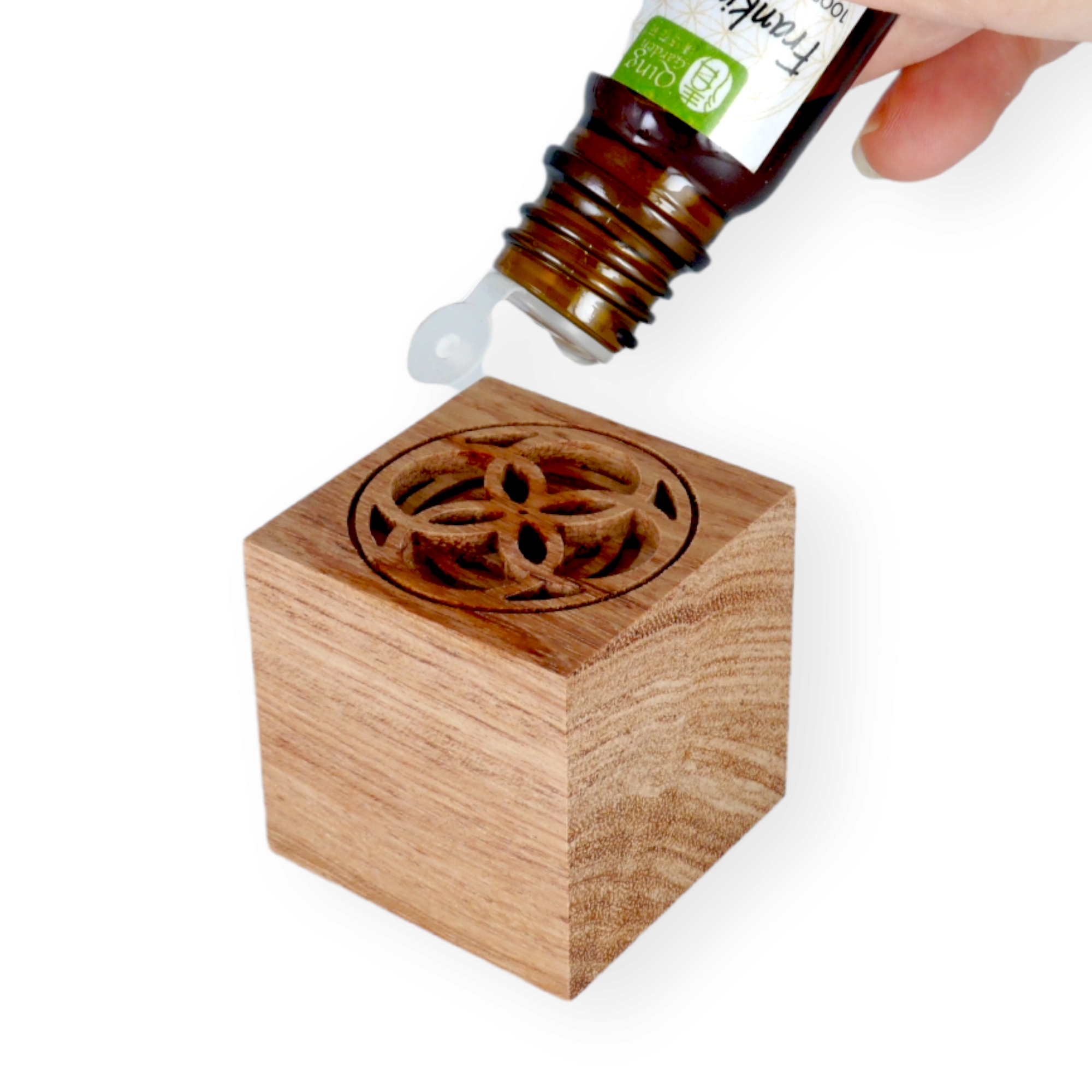 1. Add few drops of single pure essential oil or blended essential oil on the engraved surface.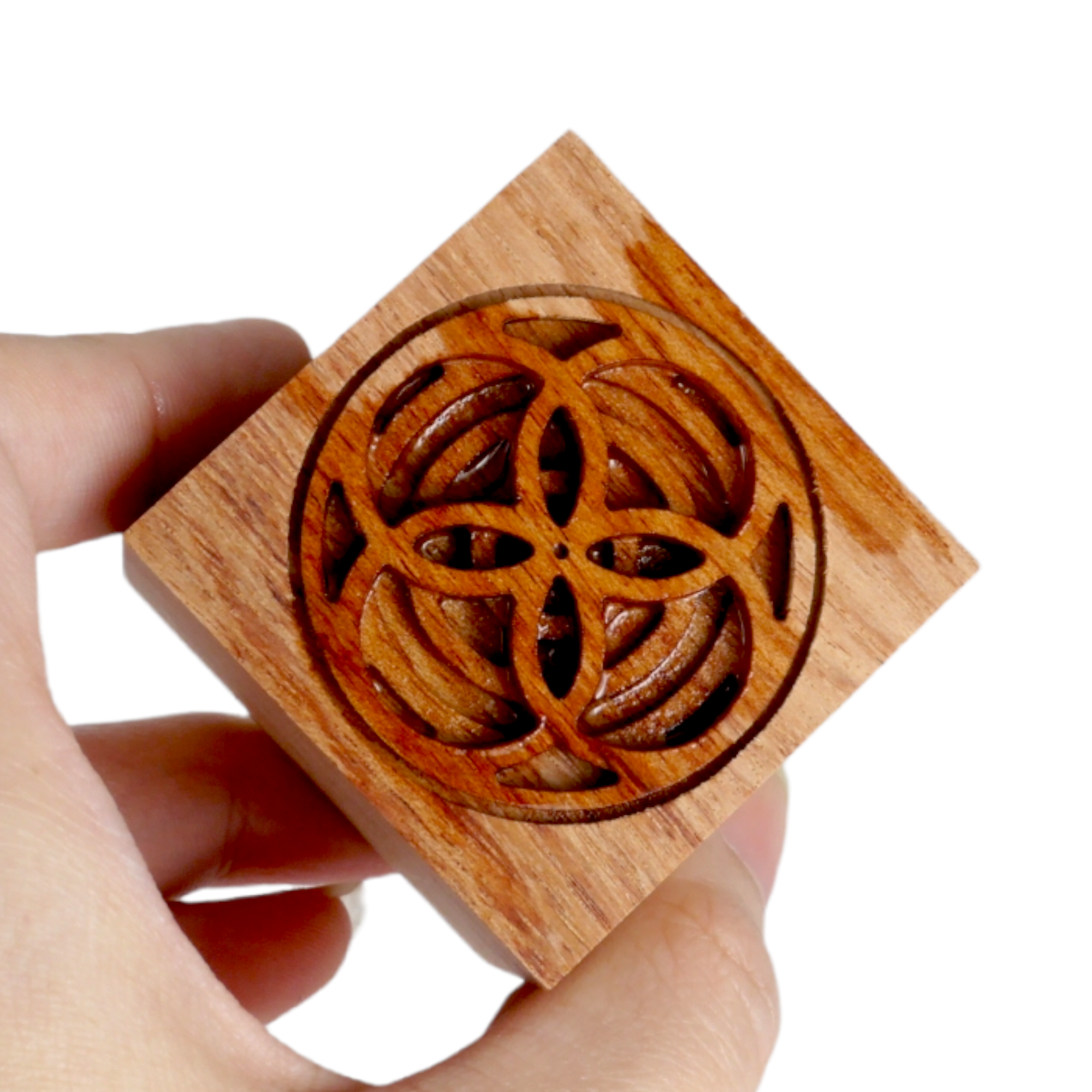 2. Let the oil absorbed slowly.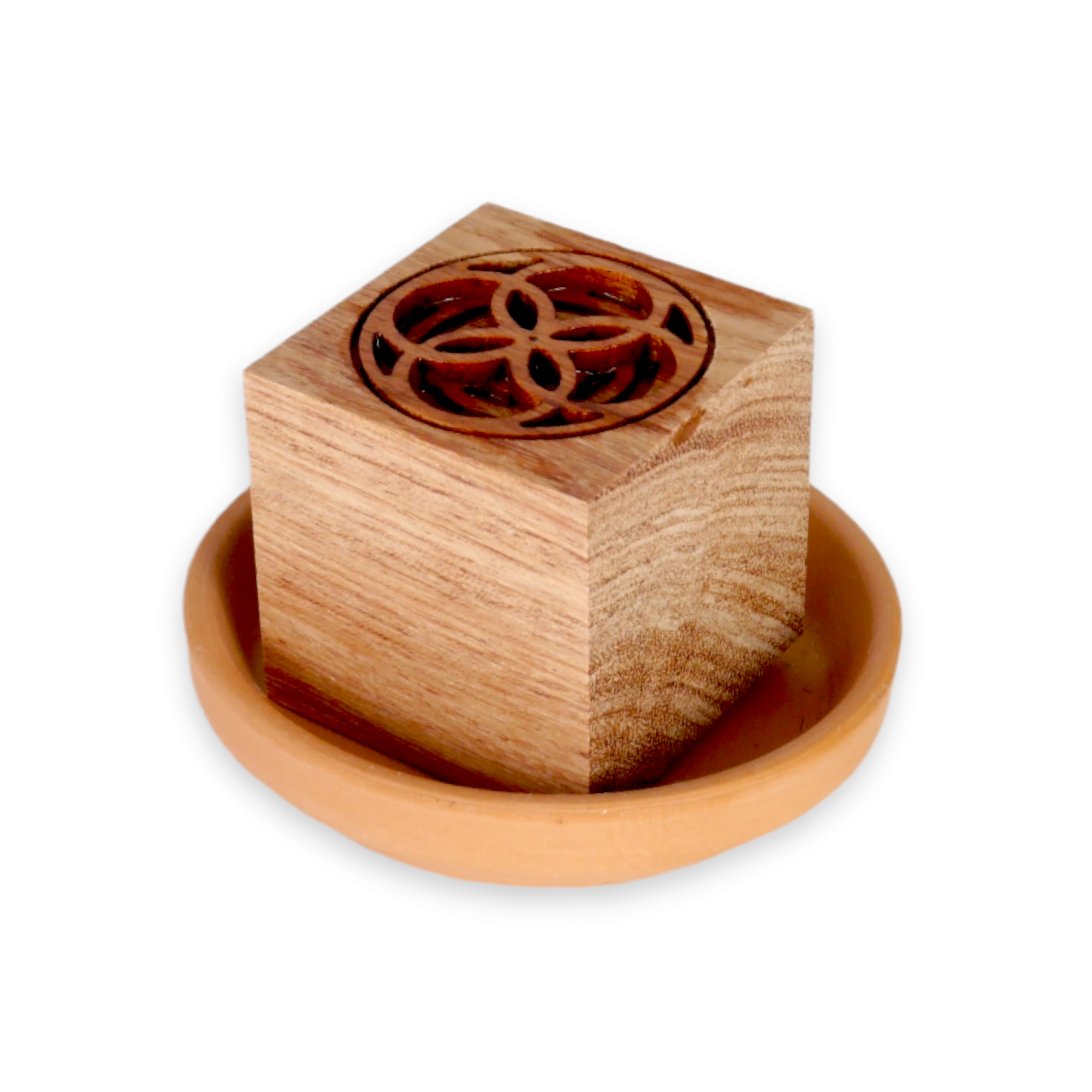 3. Place the wood block on the coaster (not included).
4. Place it on your work desk, study table, bedside table, wardrobe etc. or inhaling the essential oil or essential oil blend direct from the wood block.
FAQ
Can I mixed essential oils on same wood block?
We strongly recommend you to use the same type of single essential oil or blended essential oil on same wood block all the time as you would not want the aroma scent to turn out not your favorable one if you mixed different essential oils randomly.
How long the aroma scent can last?
It depends on amount of essential oil and type of essential oil you put. Usually it can last up to 7 hours. Please refer to our essential oil specifications for strength of aroma and decide how many drops of essential oil you prefer to put.
Can I use the wood block diffuser in any type of room or spaces?
It is only for small spaces as the aroma's scent travel to air naturally unlike electrical diffuser that diffuse the fragrances with a wide dispersal range.